What if I Have a Knee, Ankle, Elbow, Wrist, or Sports Related Injury?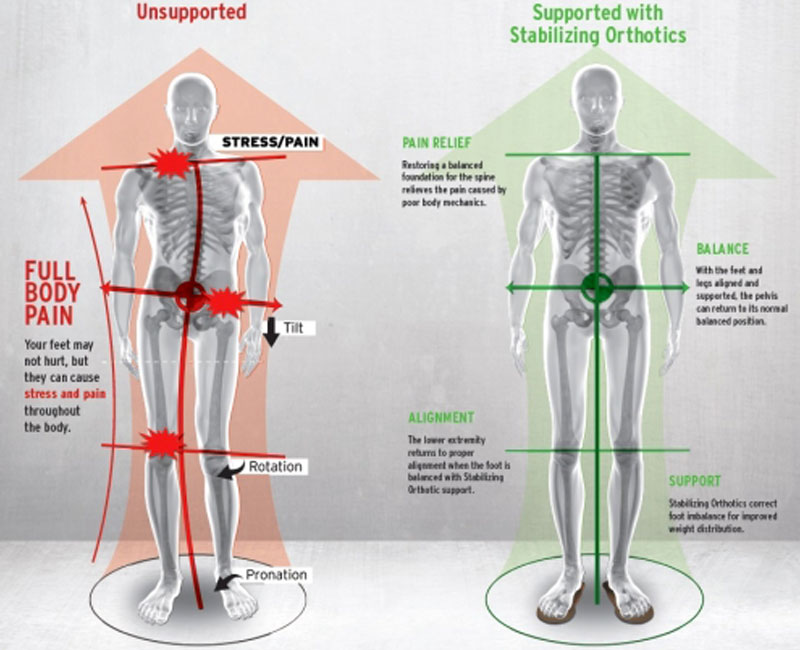 Structural imbalance as shown can put pressure on the knee and make it wear or fail just like a tire wearing out prematurely due to bad alignment. When the pressure increases, the nerves in the low back that control the knee dysfunction and compound the problem.
If the balance is not improved, the knee, ankle or pelvis problem will persist and not resolve. Treatments that don't balance don't work.
Arch problems and shoes can both cause knee pain and must be checked. We can help!