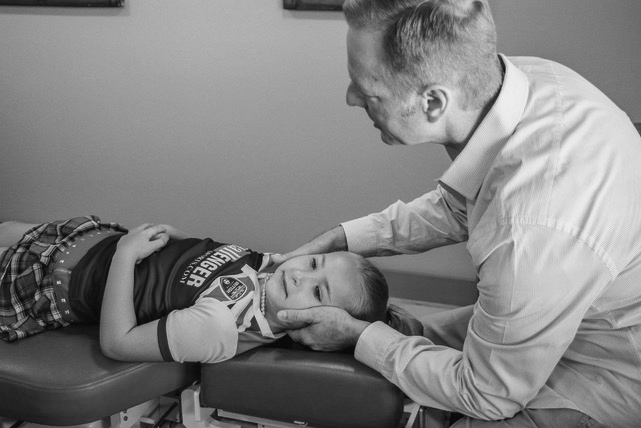 Chiropractic Session
Our custom Chiropractic Sessions will help guide you to discover the amazing wellness potential within you. As a client you will have the option of Electrical Muscle Stimulation (EMS) also known as muscle stim, or Hydro-massage for 10 minutes prior to your chiropractic session. And of course, Chiropractic Adjusting and Lifestyle Coaching along with all the TLC that makes Vitality unique.
Child Chiropractic Session
Your child's Chiropractic sessions follow the same format. The parent/guardian is always encouraged to be in the room to observe and be fully involved throughout their care with Vitality.
Sessions Start with Electrical Muscle Stimulation or HydroMassage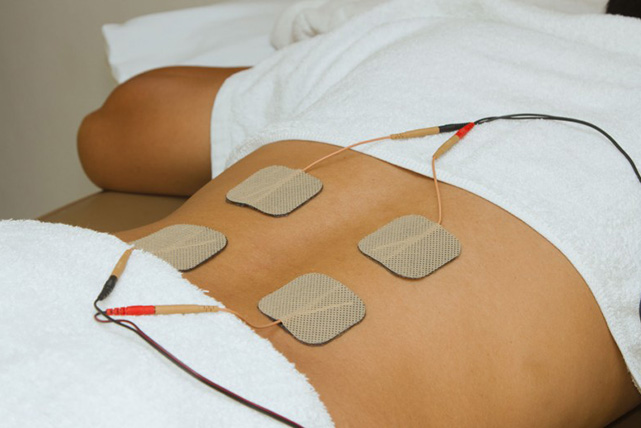 Electrical Muscle Stimulation: When electrical muscle stimulation is performed, mild electrical current is applied to cause fast contraction to the muscles. The fast contractions of the muscle experienced during this chiropractic therapy help to fatigue the muscle and allow it to relax.
Body benefits of EMS:
Electric muscle stimulation can be very relaxing and have the same benefits of massage therapy.

Many athletes use electrical muscle stimulation after undergoing vigorous physical activity.

Electric muscle stimulation has benefits that range from healing injuries to promoting relaxation and relieving stress.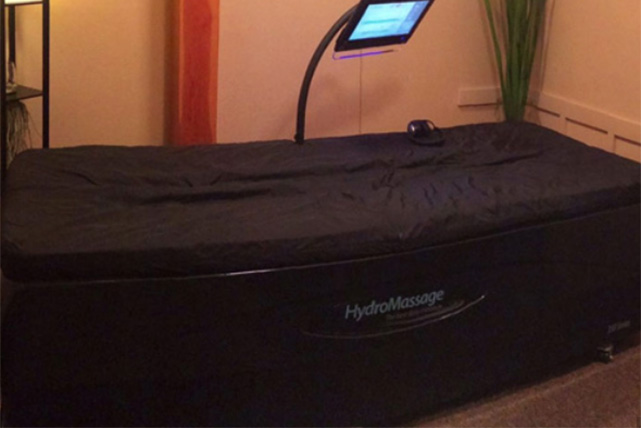 HydroMassage: You will stay fully clothed, dry, and comfortably supported while powerful waves of water are directed at specific areas of the body-giving you a deep and relaxing massage.
Body benefits of HydroMassage:
Temporary relief from minor aches, pains, muscle soreness, stiffness and tension.

Increased local circulation in massaged areas.

Reduced levels of stress and anxiety.

Deep relaxation and a sense of well-being.
Types of Chiropractic Adjusting Techniques We Use
Cox-Flexion Distraction
Invented by one of the top researchers and teachers of the spine and back. The spine protects every communication pathway to every cell in the body via the spinal cord and nerve system. The specialized table opens disc spaces, decreases disc pressures, and disperses toxic fluid chemicals out of the joint. The table also opens the joints in the spine around the nerve roots by 30% as proven in scientific research. This approach is most commonly used for the most serious disc injuries, bulges or ruptures.
Diversified Adjusting
The most common, traditional adjustment of the spine with the Doctor's hands. It opens the joint and can produce the classic sound of a pop or click.
The adjustment methods chosen will be the best match your clinical findings and your desires.
Non-Invasive Instrument Adjusting
The Activator, a handheld spring-loaded instrument that delivers a small single pulse.
The Arthrostim, an electric multiple pulse instrument.
These instruments assist in adjusting you without resistance, allowing for a very gentle and precise adjustment as an alternative to manual adjusting.
Re-Assessments
As a current client, periodic well-being assessments are included in your care, and are available every 12 sessions, and are recommended yearly. We use these appointments to assess your improvement and clarify your wellness path.
This visit includes an updated traditional evaluation, a re-scan of your autonomic and motor nerve systems, a 10-minute therapy, and a check-in of your body, mind, and spirit, followed by your regular Chiropractic Session.
Please have the paperwork filled out completely before your scheduled appointment, or you may arrive 15 minutes early to give yourself enough time to fill it out at Vitality before your visit.